Fast HVAC Service & Repair
American Heating & Air Conditioning, Inc. provides HVAC repair and service for homeowners and business owners. Since 1977, our family-owned business has made it possible for customers to stay comfortable indoors and lower their energy bills with HVAC service and repairs. With our repair services, we diagnose issues, get broken systems working again and help homes and businesses stay comfortable.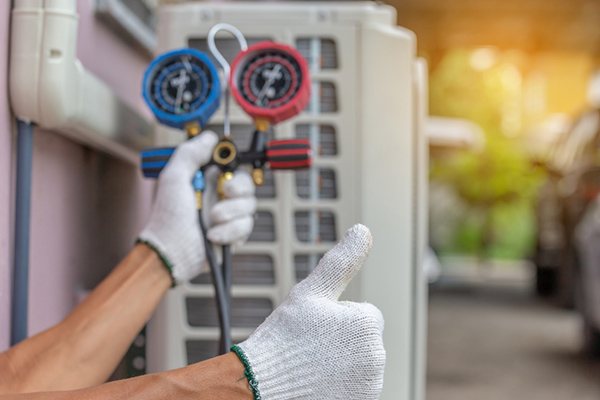 Service may consist of a minor repair or a tune-up that you need in between regular maintenance. We also provide 24/7 emergency services for your HVAC needs, because we know problems don't always happen during regular business hours.
When Your System May Need a Repair
Heating and cooling systems, as well as air purifiers and dehumidifiers or humidifiers, often need service and repairs to keep doing their jobs. Generally, the older your system is, the more care it will need as it approaches the end of its life.
If you need an HVAC repair, your system may be:
Working harder to heat or cool your indoors, leaving you with higher energy bills and uneven heating throughout your interior.
Making unusual noises or generating unusual smells when running or starting up.
Blowing warm or cool air when it's supposed to be doing the opposite.
Generating weaker air flow than usual, leading to uneven heating or cooling.
When you notice a problem, the best thing to do is to call a professional to come out and assess the issue. Letting HVAC concerns go unattended can lead to system failures and, worse, potential danger from a malfunctioning system. American Heating & Air Conditioning, Inc. is here when you need us for HVAC service and repairs.
Request a Proposal for HVAC Repair
Don't wait to get your HVAC system looked at. Contact American Heating & Air Conditioning, Inc. for your proposal today. In many cases, we can provide same-day service. Call (608) 273-1900 or reach out through our contact form online.