Expert HVAC Installation
For over 40 years, American Heating & Air Conditioning, Inc. has provided expert HVAC installation services to residential and commercial clients. We install and service all brands of HVAC equipment and are a Heil HVAC Elite Dealer, which means our technicians receive annual training on installing and servicing Heil products.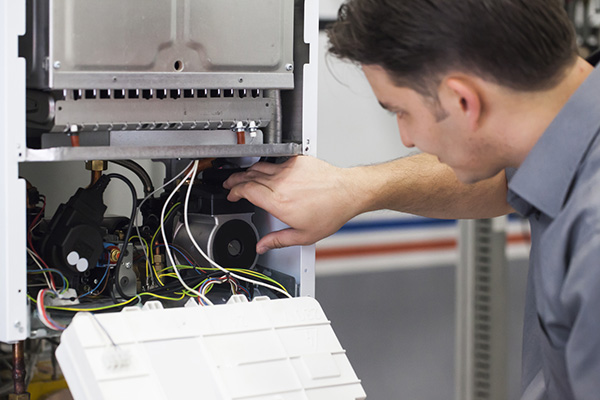 New HVAC installs are necessary when aging systems begin to fail and energy-efficient replacements are available. You may also need a new HVAC system if you're building a new home or business, or if you're adding an addition to your property.
We know the need for getting a new system installed doesn't always happen at the best time. That's why we provide timely and responsive service to diagnose your issue and, if you need a system replacement, begin the process as soon as possible.
Installations We Provide
As a full-service HVAC company, American Heating & Air Conditioning, Inc. installs all types of air conditioning units, boilers and furnaces. We also install in-floor radiant heating, ductless AC and central AC. Our team can also install humidifiers, dehumidifiers and air purifiers.
Our team provides sheet metal fabrication and custom design ductwork for your job. Prior to doing any work, we will walk you through our process for installing your new system. We take care when working in your home or business to ensure a neat job from start to finish.
We understand investing in a new HVAC system or component is a big decision to make. Our team can help you understand all your options so you can make the right decision for your HVAC needs.
Contact Us to Request a Proposal
Schedule a proposal for a new HVAC installation with American Heating & Air Conditioning, Inc. Give us a call at (608) 273-1900 or let us know how we can help by submitting our online contact form and you can trust that we'll be back in touch as soon as possible.